Caribbean Bakery Supplies
Caribbean Bakery Supplies (CBS) was established by Martien Driessen 26 years ago, after he had been teaching bakery courses for several years on Curacao. Since then, CBS has become the main independent supplier of bakery products on the island, and later also on Aruba and Bonaire. The company and some 30 employees deliver high quality raw materials, tools and equipment to a range of customers that produce bread and related products. These customers range from hobbyists, to restaurant owners, to small and large bakeries. Furthermore, CBS supplies a full range of kitchen equipment and supplies and builds complete restaurant kitchens.
Recently, the company was taken over from its founder by CGF and its new Managing Director, Marc Sprengers, who brings a wealth of bakery experience to the table as well.
For more information about Caribbean Bakery Supplies, please find the below publication (in Dutch) or visit https://www.caribbeanbakerysupplies.com.
---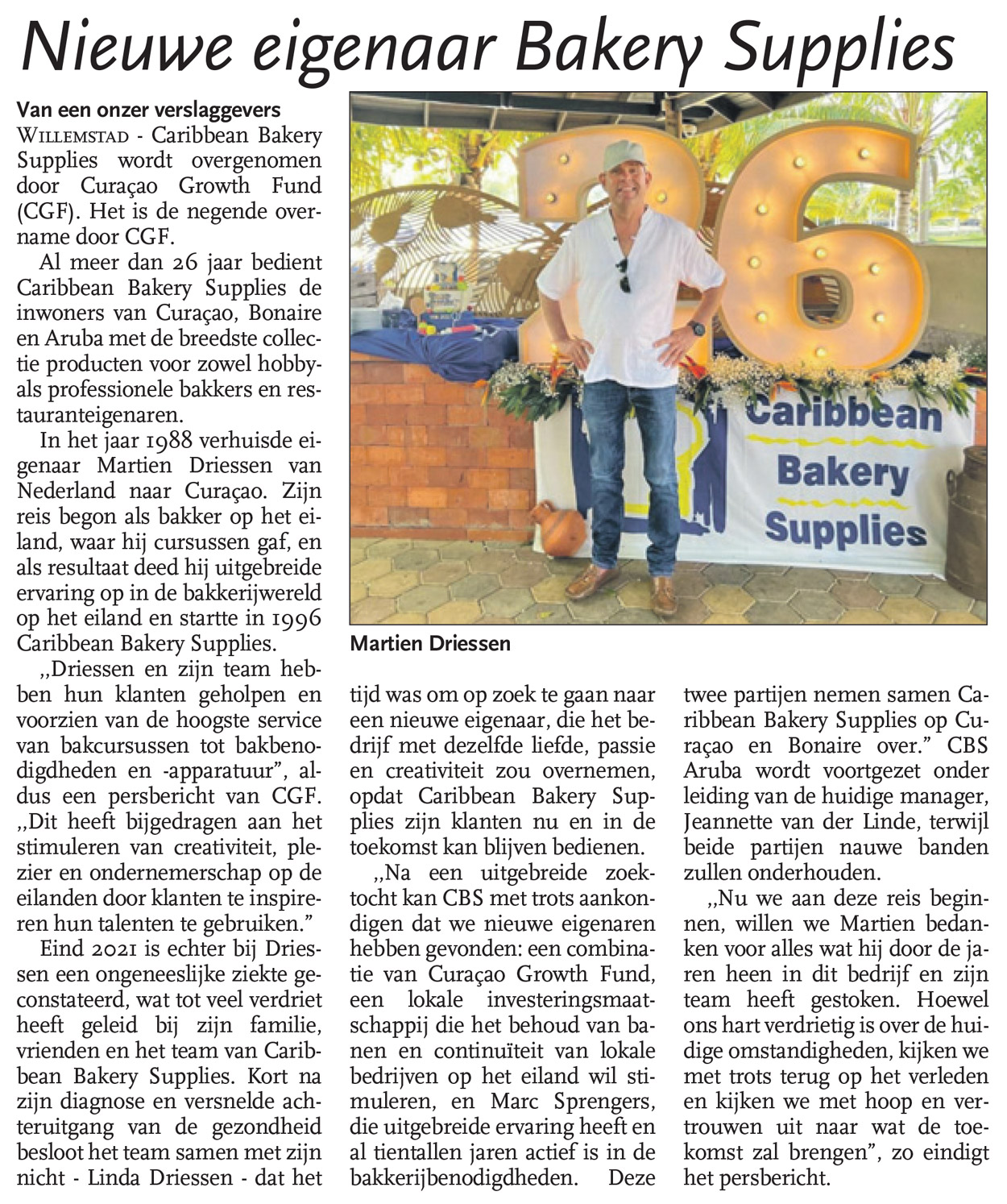 Source: Antilliaans Dagblad, Thursday October 6, 2022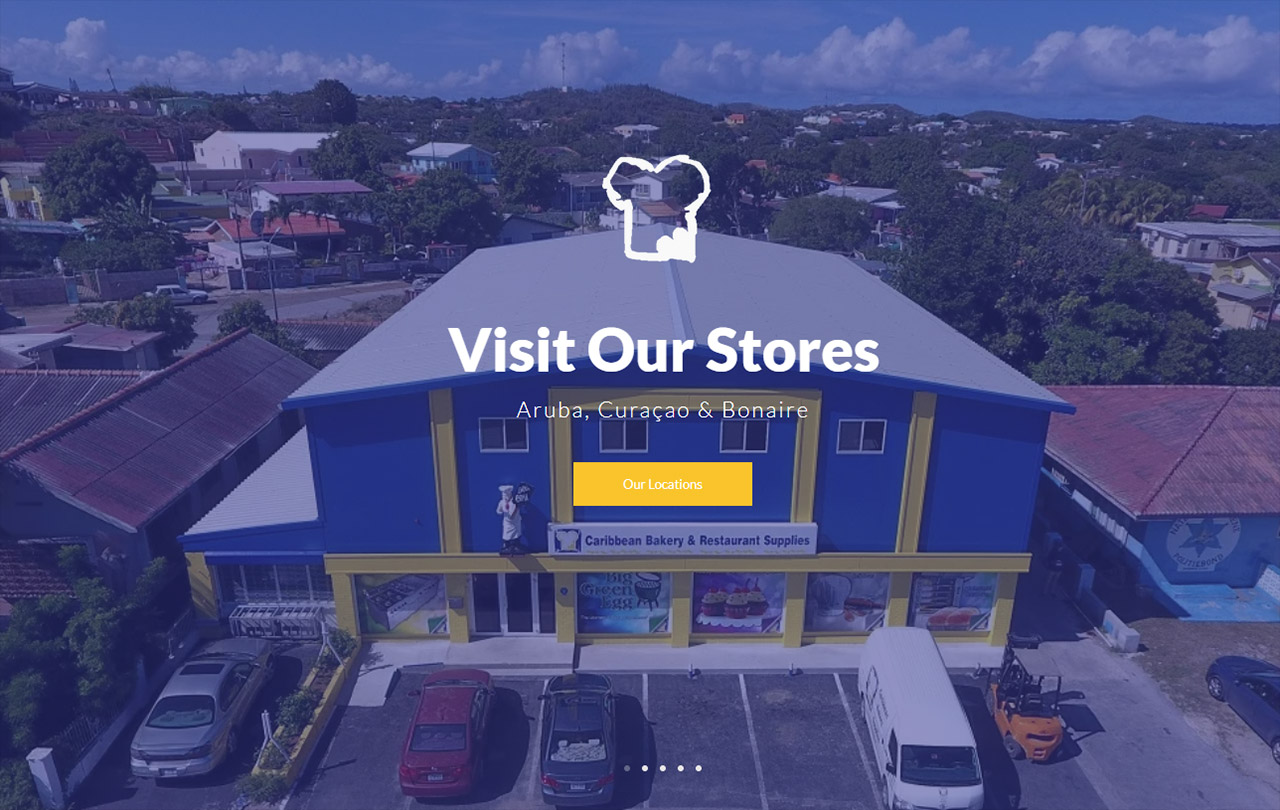 Posted on Oct 07, 2022